On joint event with the Association of Graduates of Soviet Universities
03.02.2023
On 2 February 2023 the Embassy of Belarus in Egypt in cooperation with the Egyptian Association of Graduates of Soviet Universities organized a solemn event with the participation of members of the Association on the occasion of the completion of the 30th anniversary of the establishment of diplomatic relations.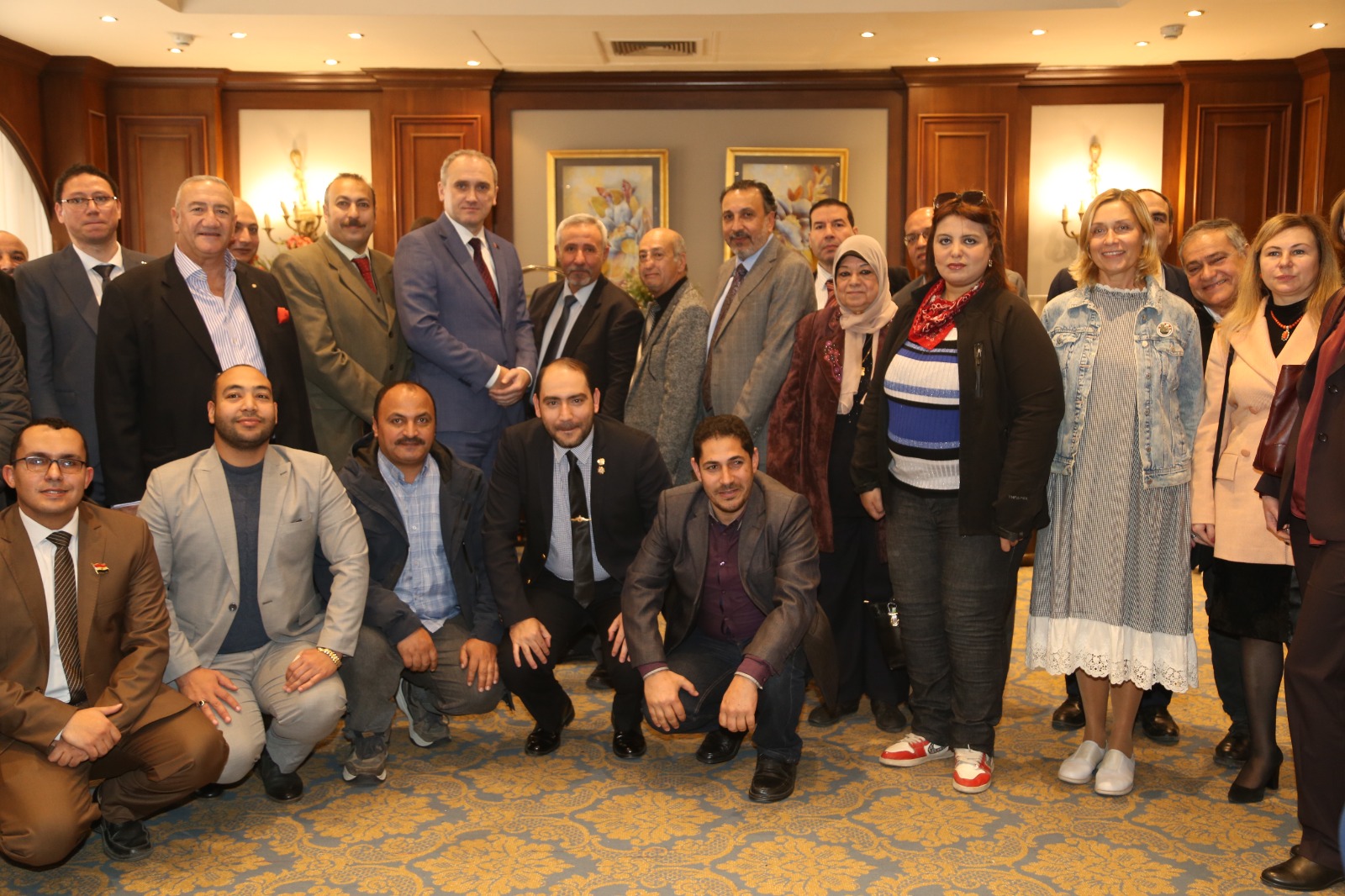 The Ambassador of Belarus to Egypt, head of the Association of Graduates of Soviet Universities Sherif Gеd, Secretary General of the Association of Graduates of Soviet Universities Fathi Tugan and other prominent representatives of the Association addressed the participants with a welcoming speech.
In his speech, the Ambassador noted the great success achieved by Belarus and Egypt in the development of bilateral relations in various fields. The important role played by graduates of Soviet and Belarusian higher educational institutions in the successful development of Belarusian-Egyptian relations was especially emphasized.
As part of the reception, the Ambassador had a conversation with graduates of Soviet universities, an exhibition of paintings by Belarusian artist Irina Sasa was organized, Fathi Tugan read a brief report on Belarusian literature, a short film about the achievements and sights of Belarus was shown and an advertising corner was presented.