On the participation of the Ambassador of Belarus in the round table discussion of Belarusian and Egyptian experts
16.03.2023
On March 15, 2023, Ambassador Extraordinary and Plenipotentiary of the Republic of Belarus to the Arab Republic of Egypt Sergey Terentiev participated in the round table discussion, organized by the Belarusian Institute for Strategic Research and the Egyptian Council for Foreign Affairs.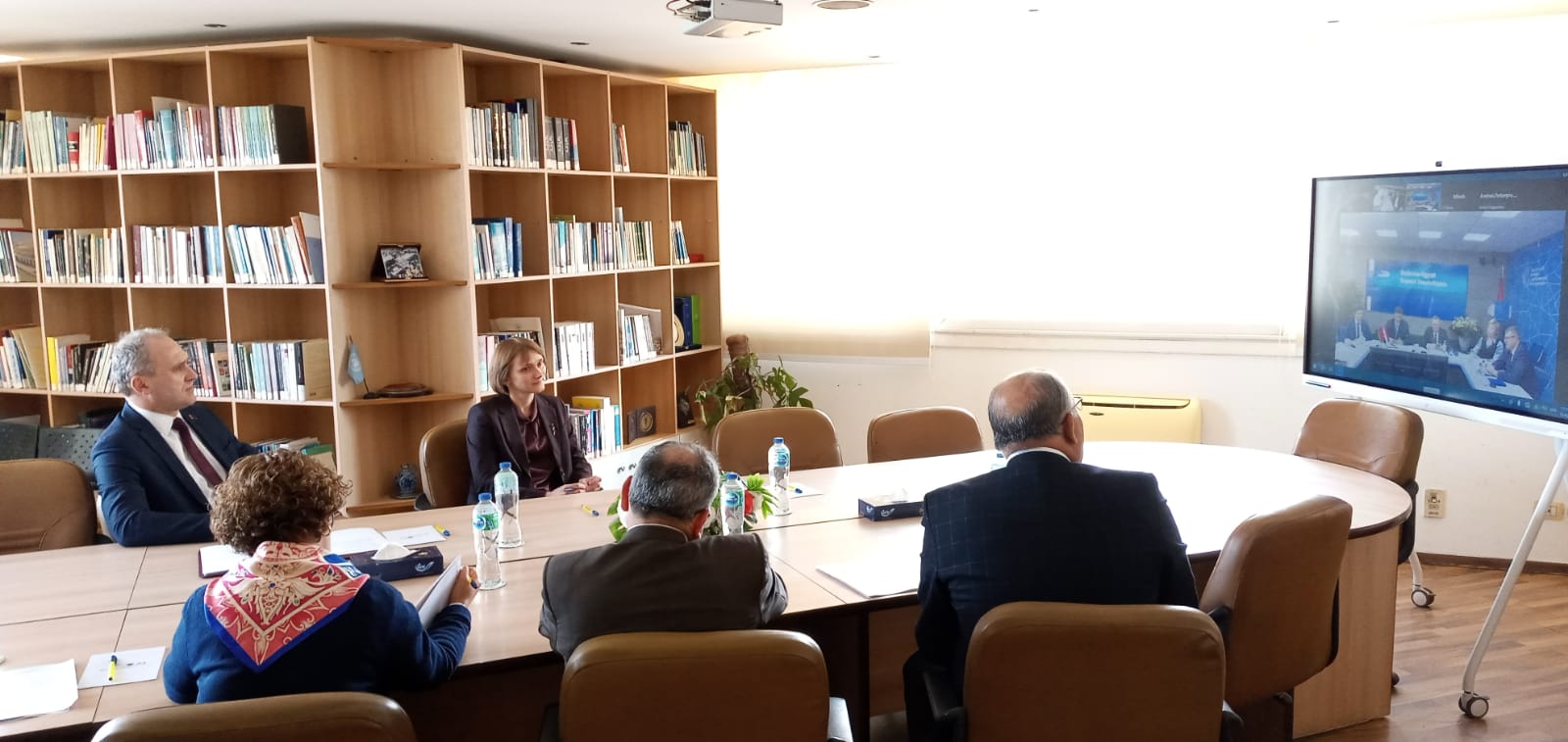 The expert discussion covered the problems of the formation of a new global order, formulated in the article by the late Minister of Foreign Affairs of the Republic of Belarus Vladimir Makei «Liberal International Order: Can It Be Saved in Today's Non-Hegemonic World?».
The participants discussed the theoretical foundations of the concept of the liberal international order and the possibilities of its functioning in today's global environment.
The round table has become the first joint event of the two leading analytical centers of Belarus and Egypt.